The Beauty Corner
Hang on for a minute...we're trying to find some more stories you might like.
Too Faced
Peanut Butter & Jelly
Pt. 4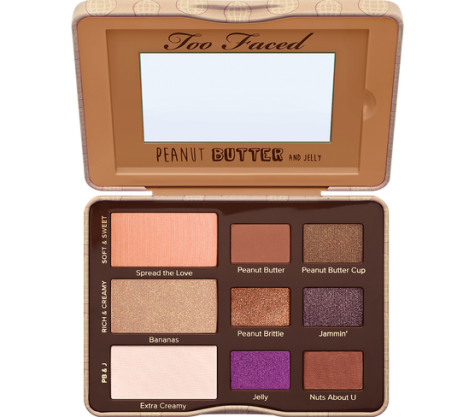 The Peanut Butter and Jelly palette is a great palette for someone who likes natural, on- the- go eyes. The shadows are called (starting top left ending bottom right) Spread the Love, Peanut Butter, Peanut Butter Cup, Bananas, Peanut Brittle, Jammin', Extra Creamy, Jelly and, Nuts About U.
"Limited edition peanut butter palette of 9 gorgeous matte and shimmer shades featuring antioxidant-rich cocoa powder with a creamy peanut butter twist."- Too Faced