Panther Pals Welcome Dance
Hang on for a minute...we're trying to find some more stories you might like.
PVHS Student Leaders welcomed incoming severely handicapped students from Tommie Kunst Junior High School during the 4th Annual Panther Pal Welcome Dance on Thursday. The noon event, which is designed to ease the stress of entering a new school, is important because many of the handicapped students don't have the opportunity to participate in the Link Crew or other freshman-orientation activities.
"The move can be troublesome or traumatic,'' said PV Special Ed teacher Jody Dowell. "The dance provided students a chance to socialize and celebrate their school age peers in the district. It was an opportunity to experience high school in a fun and positive manner before students start in August. The introduction showed the best aspects of PV Panther Pride.''
Student Council members, under the direction of Activity Director Lisa Walters, staffed the event. Seniors Viviana Salazar and Savannah Smith, who both have participated for four years, found the experiencing rewarding.
"It is super fun and I don't consider them disabled,'' Salazar said. "They just have different capabilities.''
Smith agreed, adding "It's always special because this environment makes everyone the same.''
About the Writer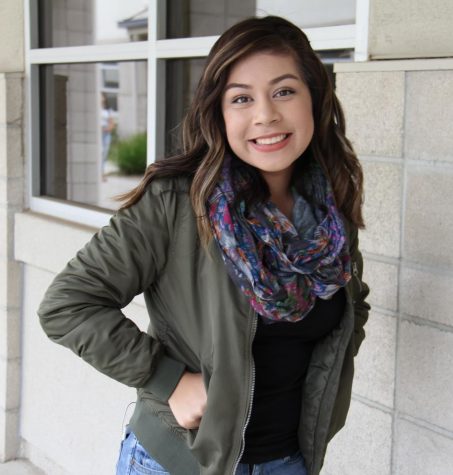 Mariah Arellano, Editor-in-Chief
Hey there everyone its Mariah! Super excited to be back in action with my right hand Frieennnd Charlotte! I am this years Yearbook Editor-in-Chief! Its super crazy because only last year I was just a reporter who made her way to Sports Editor and now Editor-in-Chief?! I am super excited for this year and what's to come! Besides the PT's and Yearbook making I am a pretty swell person. I am a 3 year Varsity Softball player and I dabble in the art of Golf. I love Sports with a passion! I am a die hard Dodgers fan #LosDoyers. I also love my friends very much they push me to do things I wouldn't even think of doing #Maaaps! I hope this year is a great one because you know Sen19r Sznn!