GSA Presentation
Hang on for a minute...we're trying to find some more stories you might like.
On Wednesday, May 16,  our GSA hosted a presentation in the Performing Arts Center during 5, 6, and 7 period. The presentation is called "Hope, A Dialogue about LGBTQ+." The speaker discussrd topics such as: gender expression, being Latinx, having traditional immigrant parents and how to talk to them, coming out at age 14, becoming an activist so students won't be discriminated, fighting for equity for all, knowing your rights and laws that protect LGBTQ+ students, mental health, access to education for people with disabilities, the importance of having mentors, resilience, persistence, being supportive of others in the community, treating everyone with respect, being healthy, happy and supportive, how you can make things better in your community,  and more.
"I really liked when she talked about overcoming all her obstacles like harassment and depression, then she used all of that energy to make a difference. I think having guest speakers like Jessie will help start new conversations among student who have never had the chance to learn about these issues. Guest speakers like Jessie are also a huge inspiration to students who are closeted or students who want to get involved/educated."
"Well, I met Jessie before the speech I've known her because I do hope (Hope is an organization that reaches out to lgbtq+. They hold a lot of events for people of the spectrum and they set up a safe space for our community) with her. But today I really resonated when she talked about her parents not understanding what the difference was between trans and gay. Yes I think it'll open up the conversation to things lgbtq+ on our campus which is exactly what I wanted. And it's a safe space for kids on the lgbtq+ spectrum so they can feel safe."
"Something she said that really stood out to me was that homophobia, transphobia and even racism, are all learned, and because of that we have to learn/teach compassion. Her story would help others, in just reminding them that they're not alone, and that there's several resources at hand that could help them with any struggles they're having. And GSA is about creating a safe space for all lgbtq+ students, allies are welcome as well, and we try teaching how to be inclusive and talk about different events that are happening, for example there's an event this weekend in SLO about lgbtq+ safe sex."
"I liked how Jessie made us students realize that there are other people who also experience hardships in life and whoever or whatever in life. It is what defines us as who we are and we should never let anyone decide who we are. When Jessie shared her life experience, I noticed that she is like everyone in the room she was speaking to. This helps the students to better understand that every person in the world whether their lesbian, gay, trans, or even Asians, Latinos, Americans, or any ethnicity, we are all the same because we all have the equality and the rights of a human being. The GSA, Gender Sexualities Alliance, club's purpose is to encourage acceptance and tolerance, promote pride in our community, create a safe environment for ALL students, and educate the school community. GSA helps everyone who questions their identity or even needs help or comfort. We welcome anyone to join."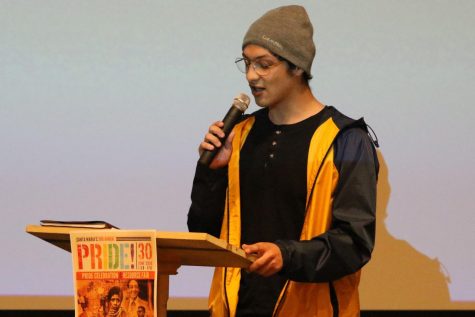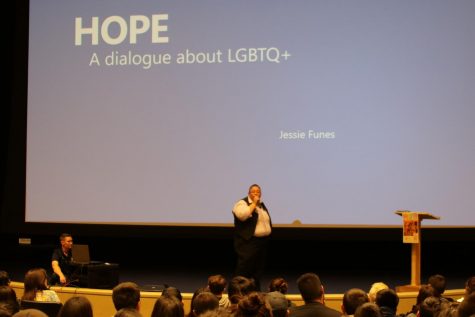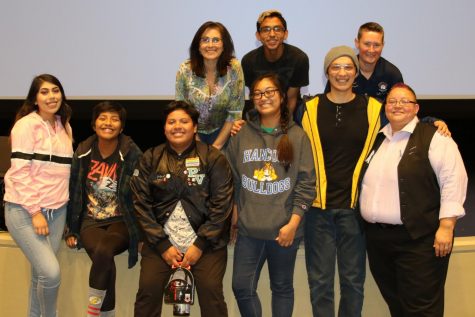 About the Writer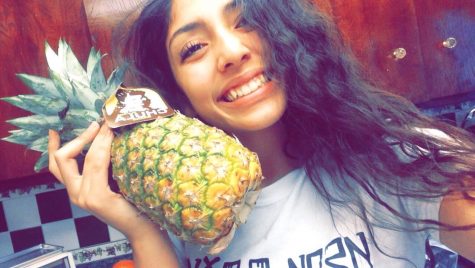 Andrea Meza, Reporter
Hey there! My name is Andrea Meza, but you can call me Drea. I'm a senior here at Pioneer Valley High School. AND I really like pineapples.🍍...