Please, My Dear
Hang on for a minute...we're trying to find some more stories you might like.
I am watching you over there,
Your broken body and all.
Lo, balance the rope with care,
But hope to make that one last fall.
Why are you still hanging on, my dear?
You might as well stop trying.
Your toes are held, my friend, by fear.
You are really close to dying.
What holds you back from letting go,
Your flame should be of nothing.
I am blinded from your glow, oh no
I hope your smoke stopped puffing
You stagger now and my home is in sight
But you should know this won't end well.
Your chin's still high, and you strive to try;
Don't you wish to see where I dwell?
Now's the time to end your one last year,
It's getting lonely in the dark.
So why don't you sleep here, my dear
And end that one last spark.
About the Writer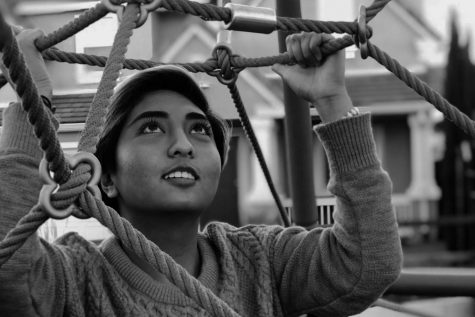 Alexis Dagar, Managing Editor
Heyooo. My name is Alexis Dagar, a junior here at Pioneer Valley High School, and I have been a part of the Panther Tales for three years. This opportunity...