Panthers Varsity Basketball Claws Through Eagles on Senior Night
Hang on for a minute...we're trying to find some more stories you might like.
On Friday night our Boys varsity basketball team had their last home game vs the Eagles. It was senior night for five of our Varsity basketball players. The five senior are Salvador Villa, David Martinez, Mathew Garcia, Taylor Burns and Nathan Willis. They played a heck of a game and played with all of their hearts on their last home game at Pv. The game was so intense that it had to go over time because they were tied at the end of the fourth quarter. Pv ended up winning the game with the score of 55-53. We are all very proud of the Varsity basketball team for their win against AG.
About the Writers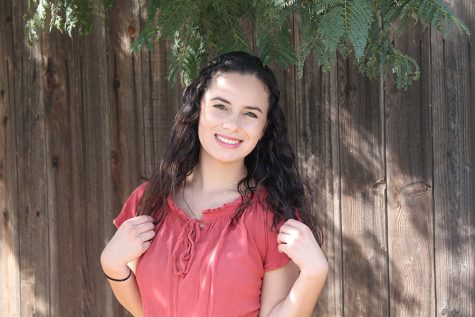 Elizabeth Morales, Copy Editor
My name is Elizabeth Morales and I'm a Senior here at Pioneer Valley High School. I'm the Copy Editor and Clubs Editor for the Panther Tales which has made me a better writer and reporter. I have gotten comfortable interviewing people that I don't know. I'm really glad I have had the opportunity to be a part of the Panther Tales for the last year and a half. Throughout my years in high school I have been involved in several clubs including Key Club, Key Stone, Share Club, Hero Club, Link Crew, EAOP, ETS and student council.  I am also president of the SHARE club, there we spread awareness about domestic violence. I also played two sports on campus: volleyball and water polo. During my three years in high school I have had over 300 hours of community service. I love volunteering and helping out in my community.  After high school I want to go straight to a four-year university and pursue a degree in Education. I would like to become a fourth-grade elementary teacher and work my way up to principal. I wouldn't be the person I am today if it wasn't for all my teachers who have helped me, my friends for always encouraging me, and my family for being my number one supporters in everything I do.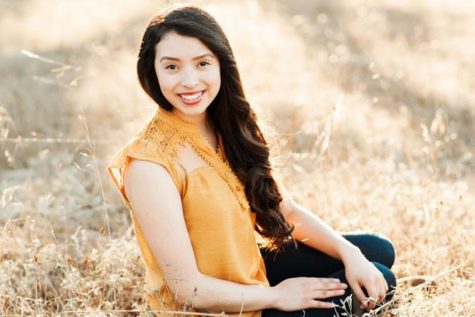 Brenda Linares, Reporter
Hello! My name is Brenda Linares, I am a senior here at Pioneer Valley. I am happy to be part of the PVHS Panther Tales. This organization has brought me many opportunities to meet new people. I enjoy every aspect of it including the interaction with all my fellow classmates and everyone I meet along the way during events. I love helping out my community in every way that I can. Throughout my high school career I have been in Link Crew, Key Club, Hero Club, EAOP, ETS, Student Council, and currently I hold the position of vice president in SHARE Club. In this club we spread awareness for domestic violence in our community. Throughout high school I have accumulated over 650 hours of community service. Being active in school and out is very important to me. School is not just about academics but building relationships that can last forever. One of the best decisions in my life was joining my high school volleyball team. I have played this sport for five seasons and has helped me grow stronger not only physically but mentally. I met so many wonderful individuals that I can still call my teammates. I am striving to attend college this upcoming fall and pursue a degree in education. One day I hope to become an elementary teacher. My ultimate goal is to make every child feel welcomed and appreciated in my class.