Teacher spotlight
Teacher spotlight
Mr. Karamitsos
Q: If you were given the chance to pursue another career what would it be?
A: Well, I'm an artist so I think I'm lucky to be an art teacher. I would have loved to be an artist and try to make a living out of it.
Q: Would you change anything about the education system?
A: Almost everything. The education system doesn't really work for most and for those that it does, they probably don't need it anyway. I would do mastery learning. This is when students move through the material based on how well you can do with it. Once you can demonstrate that you can do something, you just move on.
Q: Do you believe you can make a difference in the world with what you do?
A: Absolutely! I think I do every day.
Q: Do you enjoy what you do as much as you did when you first started teaching?
A: More. I never enjoyed teaching more than I do right now. It just gets better and better.
Q: What is your goal as a teacher?
A: My goal this year as a teacher is to not have any "ghosts" in the classroom, meaning students who just remain invisible.
About the Contributor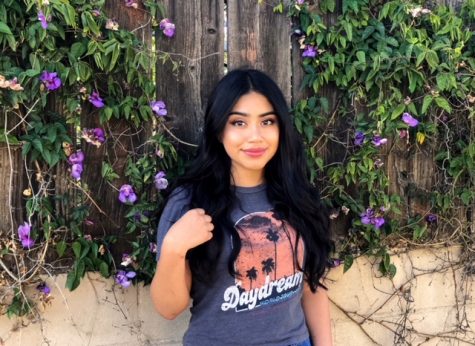 Mitzi Aldana, Reporter
Hi! My name is Mitzi and I am so happy to be back in the Panther tales yet again for once last time! I am very passionate about taking pictures. It makes...