Bearcat Relays
On Saturday, march 7th the Track traveled to Paso Robles high school to compete at the Bearcat Relays. The weather was really crazy since it would be sunny then it would start raining. Despite this the Track athletes put on a great show and fought hard. Lots of Prs and also some placements were made. The 4 by 800 meter boys relay team placed 2nd, the girls 4 by 100 meters throwers relays placed 2nd as well, 3rd place finish for the boys 4 by 100 meter throwers relay team, 4th place finishes for the 4 by 400 mixed relay team and boys 4 by 110 shuttle hurdles relay. An overall successful and fun meet for everyone.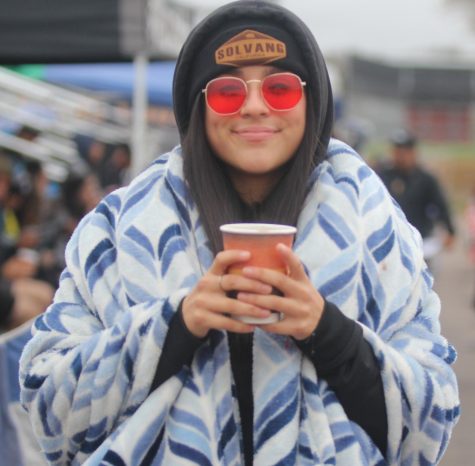 "I do shotput and discuss but today I only did discuss. This season I'm looking forward to beating my PRs, hopefully getting to CIF so hitting the 100 mark for discuss. I feel like for this meet I could've done better, I need to work on my form a lot more but by fixing all those few details I can do a lot better in future meets. So far I've PRd once, I beat my PR of 85 to 86.3 for discuss. To get pumped up for my events I like to listen to some music and the type of music I listen to depends on my mood at that moment so if it's stormy, I'll listen to something that gets me more hyped up like Shawn Mendes or reggaetón. My favorite even is discuss because I'm not that strong in the arms for shotput and I'm a lot stronger in my legs for discuss." Clarissa Novela (11)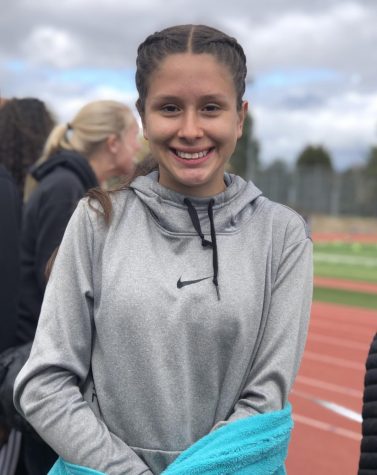 "I do Long jump and triple jump. So far my season is going ok because I just keep getting hurt because of my events. My goal for this season is to get better and heal from my injuries. This meet went ok because I know I could've done better if I wasn't hurt. I'm looking forward to getting close to everyone like a family/team. Before joining track I didn't really have expectations but now that I joined it is actually pretty nice and fun and I like it a lot. This sports definitely challenges you because everyone is good at different things and this sports gives more choices to everyone to try something new and I really think it brings everyone closer like a family." Eden Garcia (9)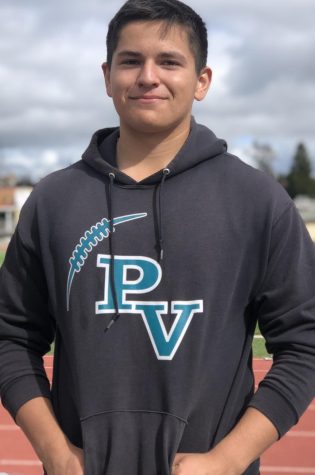 "I do shotput an discuss. Today I did kind of horrible in the discuss and really good on shotput and I got a personal record in discuss which previously was 8″11 and now it's 9″1 1/2. For this season my goal is to try to get 125 on discuss. I'm looking forward to hanging out with the rest of the throwers and my favorite coach and just have fun overall. Today I did the throwers relay and we placed third we normally don't do but it was fun now I just want to cheer on the rest of my teammates." Carlos Rosas (11)
About the Contributor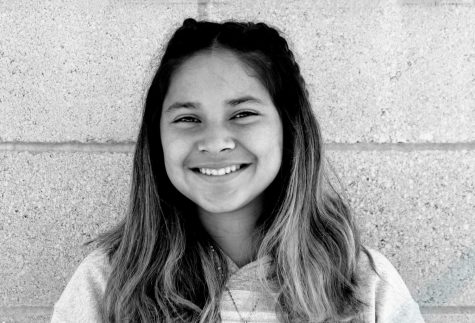 Claudia Cortes, Reporter
Hi! I am Claudia and this is my first year doing Panther Tales! I am a junior and I like to run Cross Country.