Track Meet @ Arroyo Grande
On Wednesday March 4th the Track team traveled to Arroyo Grande to compete against Arroyo Grande and Mission Prep high schools. Only their third meet of the season and they are looking really good. Many PRs were set and broken at this meet. Everyone is working really hard at practice everyday to be able to do good in the future meets. All of their hard work always pays off during their meets.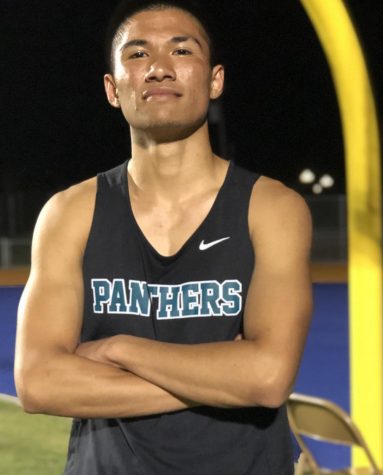 "My season so far is going great because so far I've hit some season records, and I'm hoping to break some records. This season I want to break the 800 meter record which I currently hold and possibly the mile record. This being my last season is really sad but the best things don't last forever. My favorite event is the 800 meter because it shows the amount determination and perseverance a person has to finish a race. Before any of my events I like to listen to music and I listen to the Weeknd mostly. This meet overall went great, it was full of season records and PRs for my teammates" Avery Francisco (12)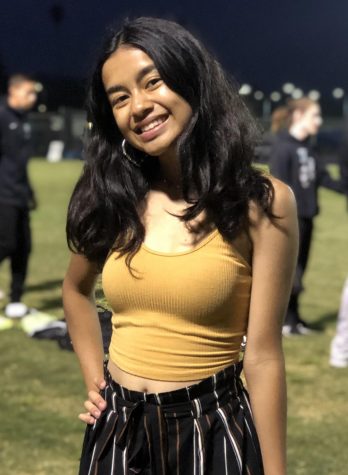 "My events are the 800 meter and the mile. Today's meet was pretty good overall. I don't want to say I did bad in this meet but I tried my best and went through it.  My goal for this season is to work hard and improve my personal records. So far my favorite memory is making new friends. I chose to do track because I like to run a lot because it makes me feel free and it gets my mind out of things. I didn't do track my freshman year because at that time I didn't really care about school at all but now I'm a sophomore so I have to start getting my things together and start getting serious." Shantel Mae Santiago (10)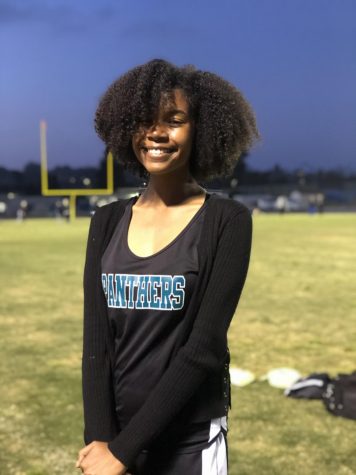 "My events are the 100 and 400 meters, 4 by 4 relay team, and long jump. My season so far is going great and I really enjoy it. My goal for this season is getting on varsity for all my events and just overall having fun and good experience with my friends. I hope we win most of our future meets and get to see all my friends improve a lot by the end of the season." Emma Pope (9)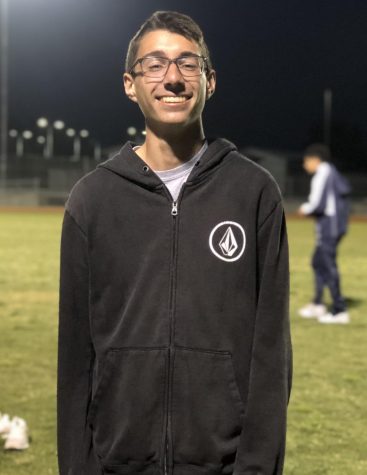 " I do the 800 meter and the mile. I think this meet went pretty well, I set some PRs, met my goals for today so now I just have to keep grinding. My goal for the rest of the season is to keep improving and keep on beating my PRs as the season progresses. I expect to get a lot of fun times and memories with friends and grow as a runner. Before joining the Track team was that I could do anything that I put my mind to because I did Cross Country so I got experience from that and I knew I was already growing a lot as a runner from my XC season so I just had to grow even more during track, I also knew I was going to be able to handle it because I survived XC." Ethan Stenhouse (9)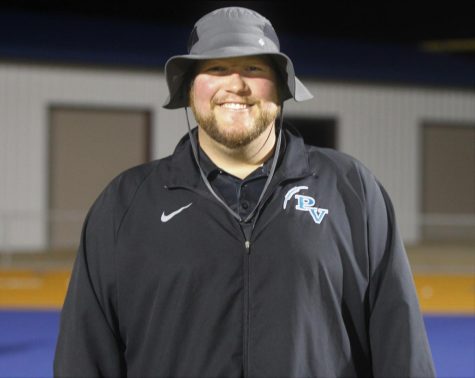 "I'm been really impressed with everybody, I think we had a big showing at the city meet and also this past Saturday we went up against some really big schools who had a lot of athletes but we still did pretty good. I think today Ag's Track team has really good athletes but so far I've seen that for many of the events we've done really. I'm really excited to see what this team can do and I know for a fact as the season goes on we're all going to win league championships. I'm looking forward to our team getting better, I think everyone is getting better everyday with practice and with all the meets they are continuing to push. I would like to see this team getting first and second in the meets coming up and keep going on winning all this points and showing that PV is here, we mean business and we're coming for the top" Coach Alberry
About the Contributor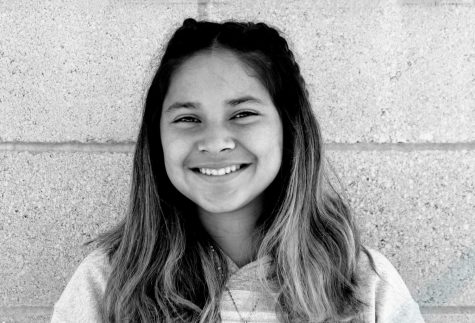 Claudia Cortes, Reporter
Hi! I am Claudia and this is my first year doing Panther Tales! I am a junior and I like to run Cross Country.