West Side Wow!
We greatly enjoyed attending a sneak preview of Santa Maria Joint High School's West Side Story. This play has been a team effort between the three major high schools Pioneer, Righetti and Santa Maria. Opening night is tonight. The choreography is absolutely amazing. Odessa Laurie stole the show with amazing singing and dancing. Fantastic dramatic performances were displayed by all of the students. We are very proud of the collaboration of the students across our great city of Santa Maria. Nothing like this has ever been done in the history of the district.
The show must go on, dates have been posted on the PVHS website. Tickets are on sale and available to be purchased online or at the door. Don't miss out last show will be on Saturday February 29 however here are some other show times that you don't want to miss. Feb 22 at 7:00 PM, Thu Feb 27 at 7:00 PM, Fri Feb 28 at 7:00 PM, Sat Feb 29 at 2:00 PM
West Side Story is a musical that explores the rivalry between the Sharks and the Jets; who are two teenage street gangs of different ethnicities. This story is based off of Shakespeare's "Romeo and Juliet" story. The story takes place in the upper west side of New York city, in the mid 1950s. A romance is sparked between Maria, the little sister of the Sharks gang leader- and Tony, the best friend of the Jets gang leader. When the two meet at a neighborhood dance on a fire escape – they entrance one another. A brawl is being organized between the two gangs and Maria's brother is killed (Bernardo) and so is Tony's bestfriend (Riff). Maria is upset about her brother's death, but forgives Tony for killing him and they plan on running away together. The night of their plan to leave somewhere new, Anita (Maria's best friend) in a jealous rage of almost being raped by the Jets and Bernardo being killed, tells Doc that Chino killed Maria. When Tony hears the news he pushes Chino to kill him too, but when Maria arrives he rushes towards her-realizing she isn't dead, only to be shot by Chino. Maria holds Tony's dying body while they both sing about the "somewhere" they never made it to. Maria then picks up the gun and blames both sides for all the hate and violence that has killed a majority of them.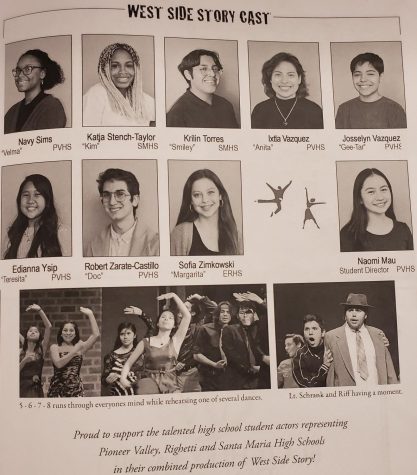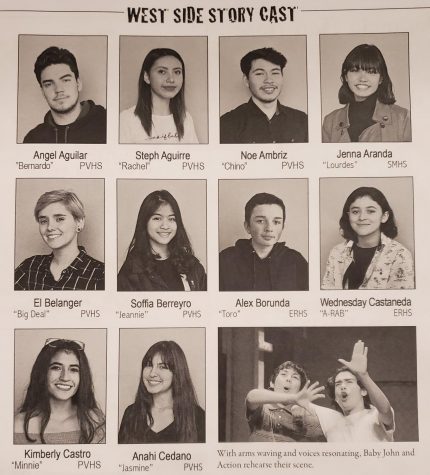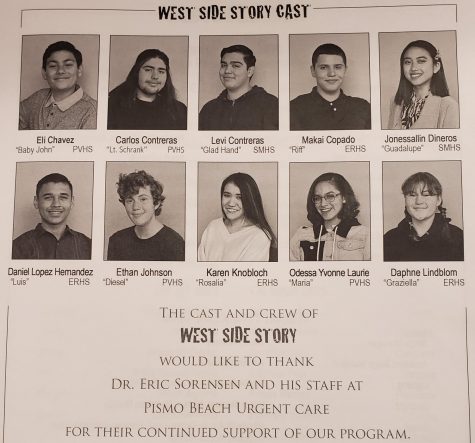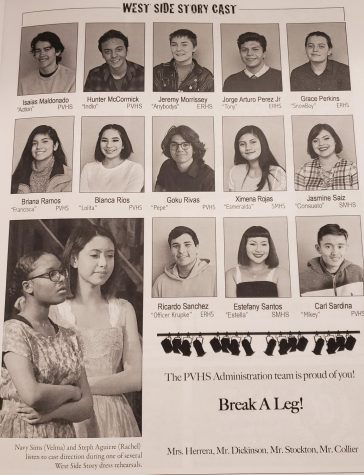 About the Contributor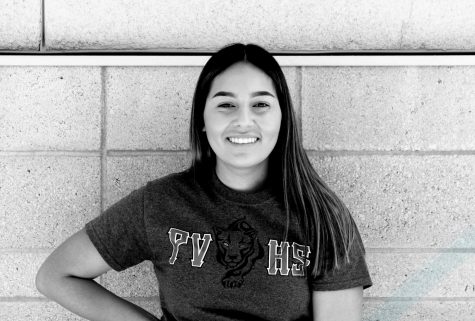 Saray Gamboa, Reporter
Hey Panthers! I am Saray and I am excited to be a part of Panther Tales!