2020 Marching Band- A New Vision for a New Year
This year your Pioneer Valley Marching Panther Band will be performing, the field show, " Crazy Little Thing Called Love." The show consists of 5 captivating love songs. They have been working hard on this show since the middle of July, to get it ready for the football halftime show. The band isn't only getting ready for the halftime show, but also for competitions. They travel to Simi Valley and Bakersfield to compete their show against other bands. This year the band has a marching tech, who marched professionally, and his name is Steven Prawser. He is helping the band get better at their technique and the show as a whole. So, get ready for your band to blow your mind with their awesome new show at halftime.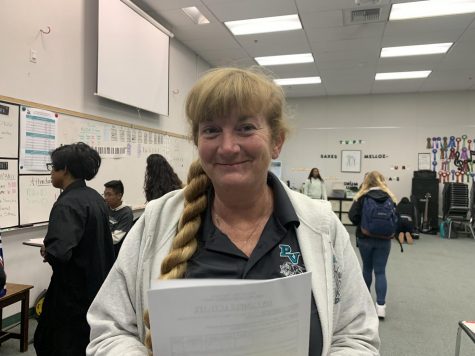 Mrs. Wehlander (Band Director)-
Q: What were he reasons behind choosing the songs for the field show this year?
A: "Every year we start looking in early spring at different shows. There are a lot of them to decide from, so I get my band leaders together and listen and listen. This year we choose our field show, because we felt like the music was identifiable for the people that live here. Yet it was still artistic enough for judging, so we still have a good shot at winning."
Q: As a band director, how does this year differ from years passed?
A: " We have at lot of very excited people this year, and everybody is working really hard on the show. This year have we have a really cohesive group of kids that are really working well together. The leaders are really great. This year we have a new marching tech, Steven Prawser who is working with us, who marched Drum Corps International. It's really exciting for us that he is helping us out. We are just working and working on getting out show ready."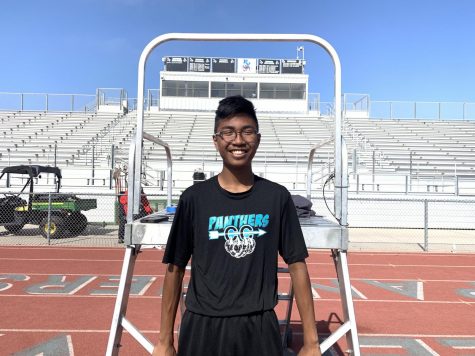 Joseph Galicinao ( Drum Major)-
Q: Why are you excited to be part of leading this year's Pioneer Valley Marching Band?
A: "I'm excited to lead this band because I want to implement some new elements that have not been in past years shows. Such as props, a story line, and visuals that captivate the audience."
Q: What is the most difficult part of being a drum major for the band?
A: "The most difficult part of being a drum major is constantly have to project my voice across 100+ students. Because sometimes the band may not listen and it can get very irritating."
Steven (Marching Tech)-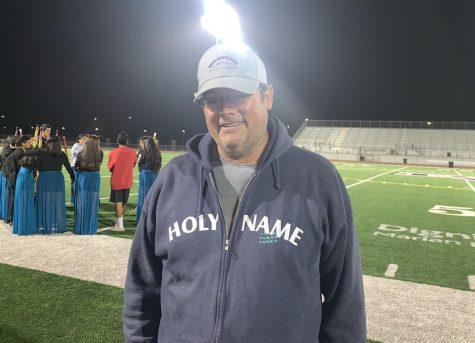 Q: How do you think this year's band is doing performance wise?
A: "I'd say very good so far. I think it is a very promising year, for the band. We've got a good show, the band is putting a lot
of work into it and they are getting a lot out of it."
Q: What do you think about this year's song choices?
A: "The song choices, I like them. I don't normally like a soft, fuzzy show but with this one I've been enjoying it so far."
About the Contributor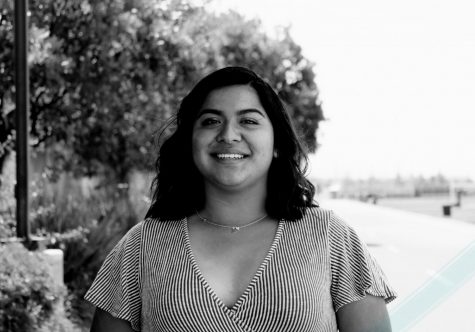 Ashley Lopez, Reporter
Hey everyone, my name is Ashley. I am a senior this year. This is my first year in Panther Tales. I am very excited for to have new experiences this year...