PVHS Panthers become a KWU Coyote and a SUA Lion
Hang on for a minute...we're trying to find some more stories you might like.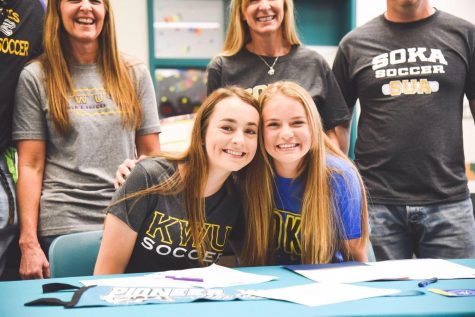 Our very own lady panthers signed last Friday 4/5/19 to play soccer at a college level. Both girls were scouted by KWU and also SUA. Alison Magni signed to Kansas Wesleyan University to play for their soccer team on a 80% scholarship for both athletics and academics. Magni has been playing soccer since she was four years old, she is a very strong defender. Sasha Brafman on the other hand signed to SOKA University in Orange County on a full scholarship with both academic and athletics combined. Brafman's junior year of high school she verbally committed to Kansas but due to unforeseen health problems and a full ride to SOKA she decided to play for SOKA. Brafman is a forward and a very strong offensive player. Both girls have been friends on and off the field since they were less then one. Both Brafman's and Magni's parents have worked together for years so they grew up to be best friends. These two girls have been playing soccer with each other since they were 4 and this is the first time they will not be playing soccer with each other or against each other they are for the first time going their separate ways. The girls are going to be very successful wherever they play soccer. PV whishes Alsion and Sasha the best of luck in soccer and school  and we also congratulate you on your scholarships. If you want to read more about their success go here:https://santamariatimes.com/sports/high-school/pioneer-valley-soccer-standouts-sasha-brafman-and-alison-magni-make/article_e4c42065-e6eb-5437-a0db-46045648fccf.html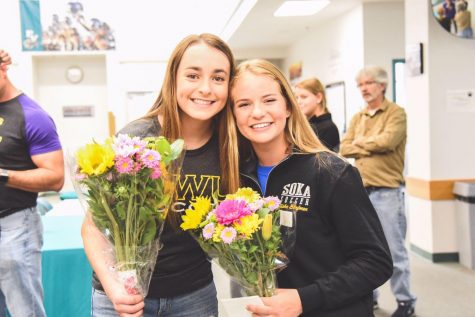 "I'm going to Kansas Wesleyan University next year to further my education and play college soccer for them. It's a NAIA school and KWU Women's Soccer got first in their league conference. I'm so grateful for this opportunity and I hope to make everyone at home proud!" – Alison Magni (Left) "I am extremely grateful and proud for the opportunity to continue to play soccer at the next level while receiving an education at Soka University. I have been playing soccer for 14 years now and fell in love with the sport when I was only 3 years old. I have always been a hard worker on the soccer field as well as in the classroom and it has definitely paid off. I couldn't be more excited for the next chapter of my life at Soka." -Sasha Brafman (Right)
About the Writer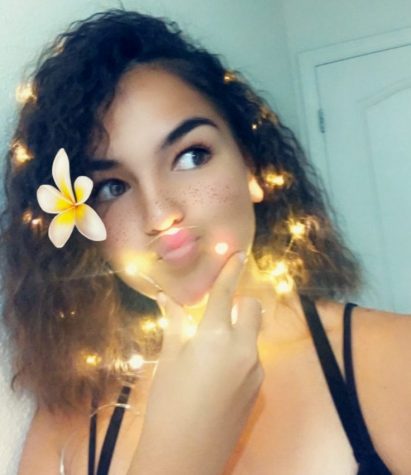 Charlotte Ionata, Editor-in-Chief
I'm Charlotte and I am the Editor-in-Chief of the Daily Panther Tales. This is my second year on the PT's staff. Additionally I play three sports: volleyball,...