Today's Panther Pride Card Winners
Hang on for a minute...we're trying to find some more stories you might like.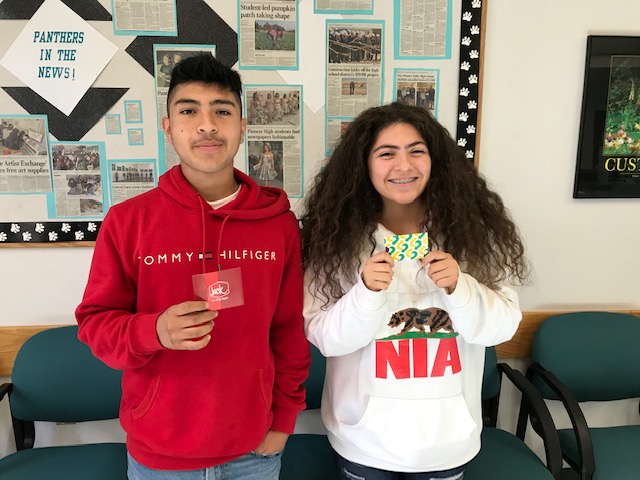 Today's Panther Pride Card Winners are :
Alexis DeHorta –Awarded a card by Ms. Hays.  She stayed after class to help the teacher get a few things finished.
Antonio Ramirez -Awarded by Ms. Baines.  Antonio saw Ms. Baines carrying a heavy printer, and he helped her carry it to the destination.
Pride cards are awarded by any staff member to any student who is caught doing the right thing.
We encourage students to act in a way that demonstrates Panther PRIDE.
P- Positive
R-Respect
I Integrity
D Dedication
E Excellence