Ballet Folklorico Performance
Hang on for a minute...we're trying to find some more stories you might like.
Ballet Folklorico students from PV, RHS, & SM teamed up with AHC to put on an amazing performance using traditional music and dances to keep Mexican and Latino culture alive throughout the Santa Maria Valley. The "Celebration of Mexican Culture" took place Friday and Saturday at the Ethel Pope Auditorium. About 100 entertainers from Ernest Righetti, Santa Maria and Pioneer Valley high schools as well as Hancock College participated. "The program is festive and colorful, and is filled with a great variety of exciting music and dances reflecting the diverse world of Mexican Latino music and dance," said ERHS Marimba Band and Ballet Folklorico Director Ricardo Gabaldon.
The two-hour program featured ten different regions of traditional Mexican folk dance and several contemporary selections as well. The performance included dance selections from the Mexican states of Baja California, Chihuahua, Colima, Guerrero, Nuevo León, Sinaloa, Tamaulipas, Veracruz, and Jalisco. Combined with this impressive variety of traditional folk dances was a presentation of traditional and contemporary Mexican and Latino songs performed by Righetti's Marimba Band.
About the Writer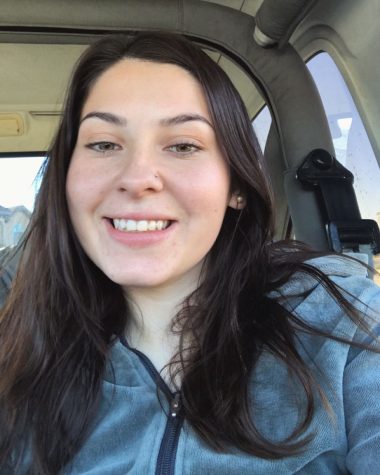 Teresita Porch, Reporter
Hello:) My name is Porch. I look forward to showing you guys the inside of pvhs.