Ilac Wins Best Teacher Award Of 2018!
One of the most cherished teachers on campus is Mr. Ilac! He has won a very well deserved award for being such an amazing and inspiring teacher. Since age 16, Kevin Ilac discovered his passion for being the ladder that young people need to reach their goals. He is known by many for being a great teacher who's managed to grab the attention of his students in a way that they'll remember for years to come.
-Were you surprised when winning this award? How did it make you feel?
"I was extremely surprised! I was ecstatic and humbled when winning this award, mostly because I don't think I do anything special and didn't know anything about it! This award was based on student's recognition and recommendation, so I didn't find out until opening an email saying I had been nominated and later on finding out I won in July."
-What has motivated you throughout the years to have that drive and passion for giving your best when teaching your students?
"The way I see students change after helping them try to achieve something they didn't think they could has motivated me a lot. I can see in their eyes and actions how they are empowered by the knowledge or skill I'm able to help them with. Just seeing that glow in their eyes of that new found power and willingness to go out and do something with it keeps me going."
-Do you see yourself being a teacher in the future? If not what's your next goal?
I do plan on being a teacher as long as I possibly can, but I would also love to be an athletic director or hopefully in the faraway future possibly become a principal"
-In your opinion, what is something you would advise teachers who have lost passion for their job, to think about or do to bring that back the passion?
"The #1 thing I'd advise a teacher is to get involved in school with kids in something that is non classroom and grade related. Getting involved with kids in a way that isn't attached to grades and having that one on one interaction can really help bring back some of that passion and enthusiasm. This is mostly because you're working with the kids in a different way where you don't  necessarily have that student to teacher relationship and it even helps the students see you differently, and therefore everything is looked at in a different perspective"
You wanna read more about this? Here's the link! http://www.honored.org/honoree/kevin-ilac/
About the Writer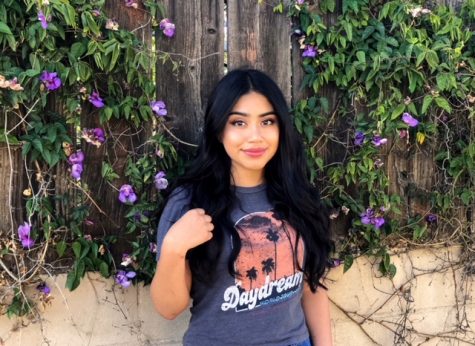 Mitzi Aldana, Reporter
Hi! My name is Mitzi and I am so happy to be back in the Panther tales yet again for once last time! I am very passionate about taking pictures. It makes...