Making of the Play That goes Wrong part 2
Hang on for a minute...we're trying to find some more stories you might like.
The Drama Club shares with us the making of "The Play That Goes Wrong", which is a play that will be performed here, at Pioneer Valley in the Performing Art Center. Performances will begin November 1st @7 and will end on November 10th. Make sure to go support our hardworking club and bring a friend!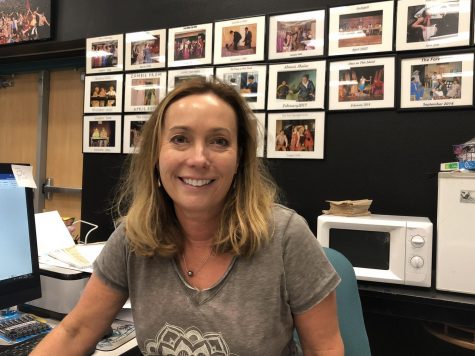 "We really have to give credit to the set design class at our school. It's the second year that they have offered it and it will be part of the Art, Media and Entertainment Pathway. What they do is they create the sets for the school plays that we performed here. This play, which is called, "The Play That Goes Wrong", really focuses on how everything on the set falls apart. We've had to build everything to fall apart. For example, we built the stairs to break, we built the platform to fall, and things are built on the set to fall off or break. This play is really funny and the kids are having a great time learning their parts and figuring out how we are going to make these things fall apart! We are doing summer salts on stage and sword fighting. We called in a professional stage combat person to teach us stage combat and we also called in a professional actor to teach us slap-stick comedy."- Mrs. VanGronigen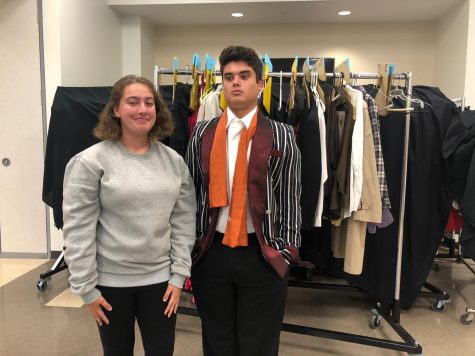 Amethyst Hamid, performing with the part of "The Crew" (left) and Nathan Padilla, with the part of Jonathan (right)