Varsity Football Smashes Cabrillo 43-0
Hang on for a minute...we're trying to find some more stories you might like.
Friday, September 7th, Varsity football played against Cabrillo. It was a really good victory that included many touchdowns! Great job to our Panther's who showed their teamwork to achieve this victory! Make sure to come out to our next game against Paso Robles on Friday September 14th, JV @4 and Varsity @7 to support our Panthers!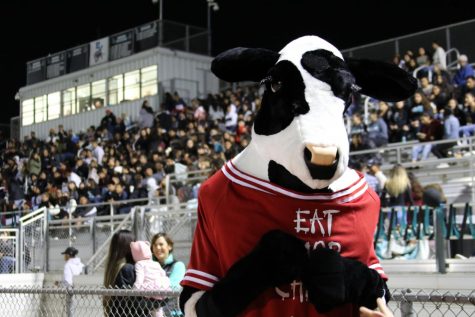 "I love football games because it takes me back to when I used to play with all my brothers and sisters in the great green pastures. I love the game and that's why I brought my jersey to show support! I think you guys have this game in the bag! We want to show our support for the football team and for the Pioneer Valley's students!"- Mr. Cow and Gabe Dodd (Chick-Fil-A).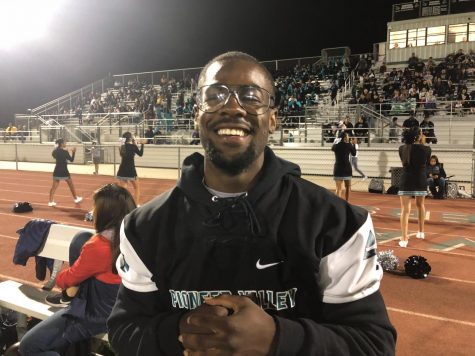 "The game is good. We're doing very well! The offense is executing, the defense is getting the stops and getting off the field as fast as possible. There hasn't been that many mistakes. We're doing fantastic and we're getting better and better each week! We've won this game 100%. The season started out rocky,! but after this win, hopefully this gives us momentum to continue throughout the season and get to CIF and win league."- Day Day Bolden (12).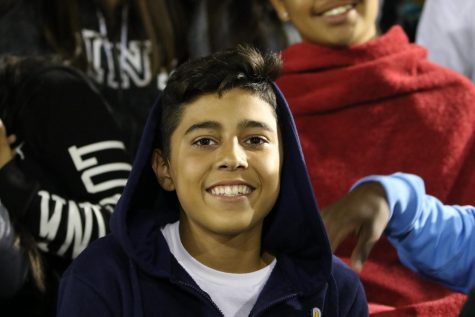 "The game is going very well! We are running a good offense. We scored 30-yard passes and four touchdowns which is light work.  PV's got it in the bag! We are going to have competition during the season, but we'll make it to CIF."-Diego Lopez (10).
"I think the game is good we are executing correctly and making the right moves. PV's chances for today's game are 100%. This season we can do very good because we have a very good team -JV and Varsity , I believe we can go to CIF."-Marcus Robledo (10).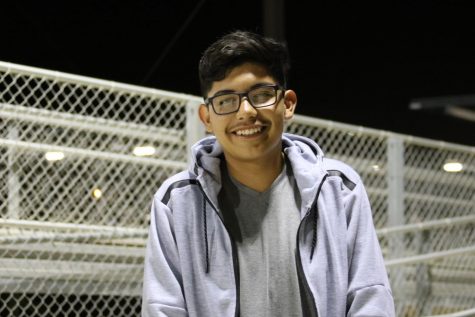 "The game is going really good and PV is winning. We already won it's in the bag! I think the season could go good or bad because of certain mistakes, but I know we can make it into CIF."-Miguel Chavez (9).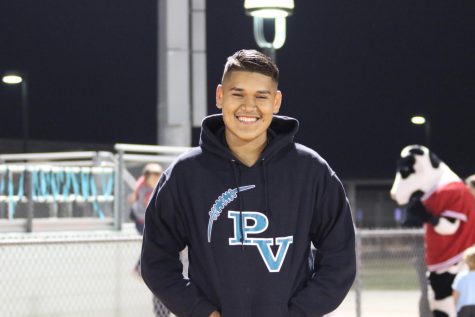 "We are currently killing the other team! We are looking good. PV has this game in the bag 100%. I think this season is going to look great for the Panthers."- Gabriel Romero (12).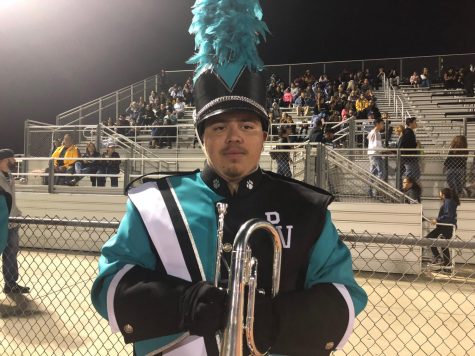 "I think that we are slaughtering them! Defense and offense are both playing good as well! Our chances are pretty good for winning this game. This season is not for sure determined because it could be a fifty-fifty chance depending if they continue playing like this or not."- Octavio Lizarraga (12).
About the Contributors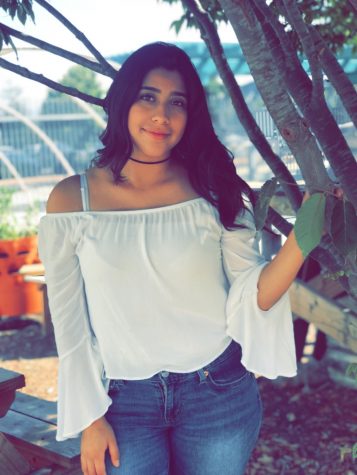 Stephanie Leon, Reporter
My name is Stephanie Leon. I'm a senior at Pioneer Valley and I am 16 years old. My favorite color is pink and I love animals. I have 3 dogs which I adore....