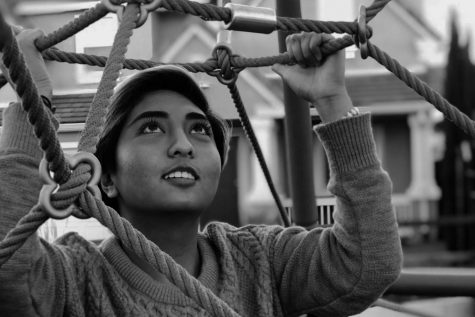 Heyooo. My name is Alexis Dagar, a junior here at Pioneer Valley High School, and I have been a part of the Panther Tales for three years. This opportunity has helped me flourish as a writer and as a person.
I have seen the Panther Tales grow and shape in to what it has become today. From the successes to the not so successful, I've enjoyed seeing the Panther Tales evolve. These amazing reporters, editors, and especially our advisor, Mr. Howard, have adhered to this amazing project to see it succeed. I am proud to work alongside these hardworking people.
As to my reason behind being a part of the Panther Tales, it is most definitely the writing aspect. Writing has been a big part of my life; I wouldn't know what to do without it. Writing poems has always been my way of fully expressing myself. There is nothing more open minded than a blank piece of paper and a pen. I can create stories, emotion, and life out of nothing. That is why I love writing so much.
From one of my favorite poems that I wrote:
"Let's make a garden in
Our dreams that will last forever.
Until the vines from our chests
Intertwine with the same soil."
Alexis Dagar, Managing Editor
Sep 14, 2018

Latinos Unidos Rally!!

(Story)

May 17, 2018
May 08, 2018

And to think she knew love

(Story)

May 03, 2018
Apr 27, 2018

Prom Portraits (Part 4 of 4)

(Story)

Apr 26, 2018

Prom Portraits (Part 3 of 4)

(Story)

Apr 25, 2018

Prom Portraits (Part 2 of 4)

(Story)

Apr 24, 2018

Prom Portraits (Part 1 of 4)

(Story)

Apr 16, 2018

World Language Fair

(Story)

Apr 13, 2018
Mar 15, 2018

Save Kids, Not Guns

(Story)

Mar 09, 2018
Feb 26, 2018
Feb 22, 2018
Feb 15, 2018
Feb 07, 2018
Jan 26, 2018
Jan 18, 2018
Sep 01, 2017