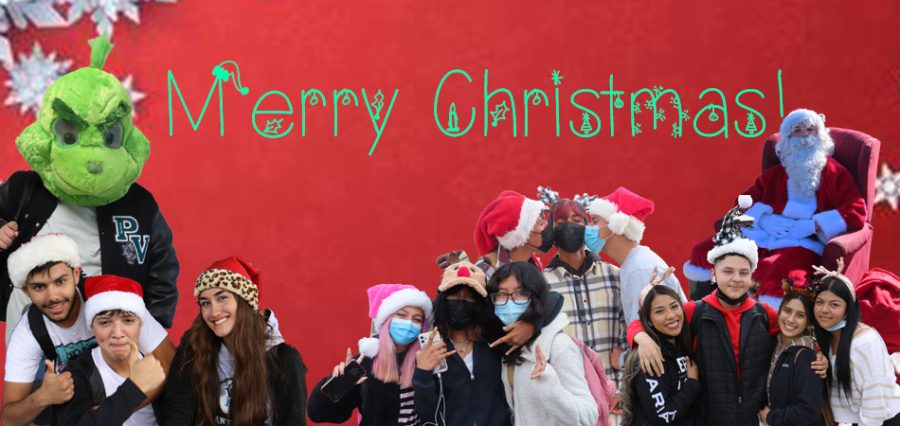 Christmas Festivities
February 14, 2022
As the last week of school for the year 2021 approached, the ASB decided on an excellent way to celebrate the end of the year and Christmas festivities. The last week of school began with; Monday- Anything but a Backpack (bringing objects like laundry baskets, suite cases, etc.), Tuesday- Christmas Hats/headbands. Wednesday-  Christmas Socks and Ugly Sweaters, Thursday- Christmas PJ's, Friday- Flannel Friday.
Throughout the week, many students enthusiastically participated in activities and had lots of fun. The vibes were deeply felt amongst the students as Christmas Day came little by little.
In addition, on Flannel-Friday, during lunch, Pioneer Valley hosted their famous Winter Fair sells. Students were able to purchase enjoyed the food, treats and sweets. Along with the food purchases, many clubs were and association provided mini activities for students to enjoy. In the end Pioneer Valley had to say goodbye for a month because they went on Winter Break.