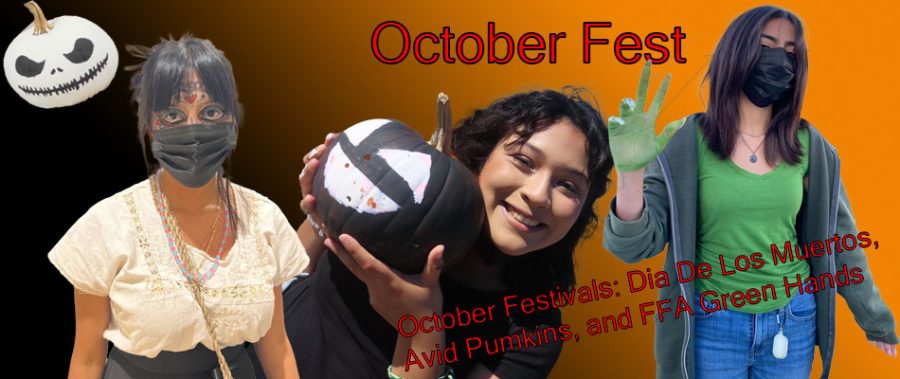 October Fest
November 29, 2021
For Día de los Muertos Pioneer Valley High School made shrines for loved ones. They also held different activities to do in the gym. They also had a costume party in the gym. The school band was also dressed and played music outside. They also did activities outside with cups. 
Avid students had lots of fun switching it up from writing notes to painting pumpkins this was an amazing opportunity to bond with friends and get to know each other better. All pumpkins were unique and different some had so much detail and some just had names. However, all AVID students tried their best to make each pumpkin special and unique no matter how much detail each one had AVID students did great. Good Job AVID students!
When joining the FFA club one of their long traditions is painting new comers hand's green. It comes from the degree new comers receive their first year called the, "Greenhand Degree".
DIA DE LOS MUERTOS PICTURES
AVID STUDENTS AND THEIR PUMPKINS
FFA GREENHANDS